Camogli - San Rocco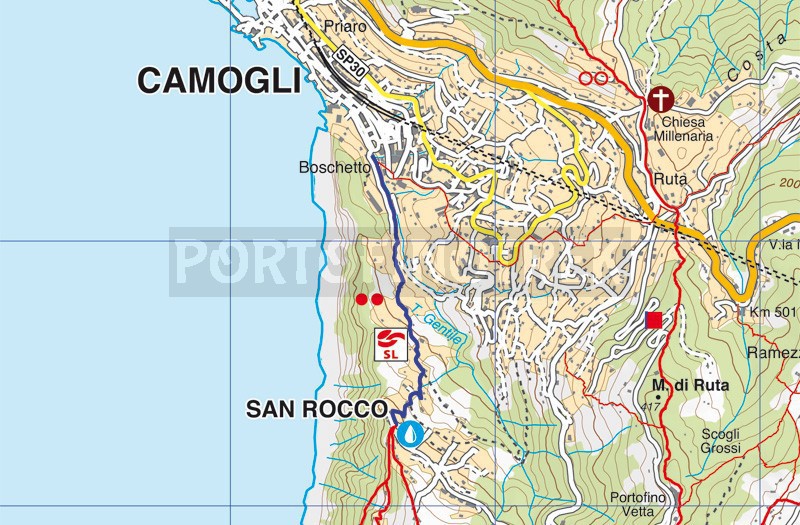  
Difficulty
Low
Duration
30'
Length Km
1,350
Footpath signs
19m - 220m | 200m | 5m
Starting point
This path, although not a real itinerary, can be considered the access road to Monte di Portofino for those who start a trail from Camogli , it is a beautiful passage between the typicals "creuze".
It starts from Via San Bartolomeo, the small driveway at the end of the parking lot which passing in front of the Police Headquarters, and runs along the Gentile stream.
The path continues with a climb consisting mainly of steps between olive groves, high stone walls, hide beautiful villas and rural houses, still allowing you to glimpse some interesting views on the Ruta di Camogli.
The last stretch passes through some colorful houses of the village and ends in the San Rocco's churchyard.
Here you can admire a stunning panorama of the Golfo Paradiso up to Genoa and beyond up to "Capo Mele". From here you can continue in different directions: Portofino Vetta, San Fruttuoso, Punta Chiappa , or walking on the road reaching Ruta di Camogli.
Data sheet
Time

Up to 1h

Length Km

0 - 2

Difficulty

Low
You might also be interested in