Camogli - San Rocco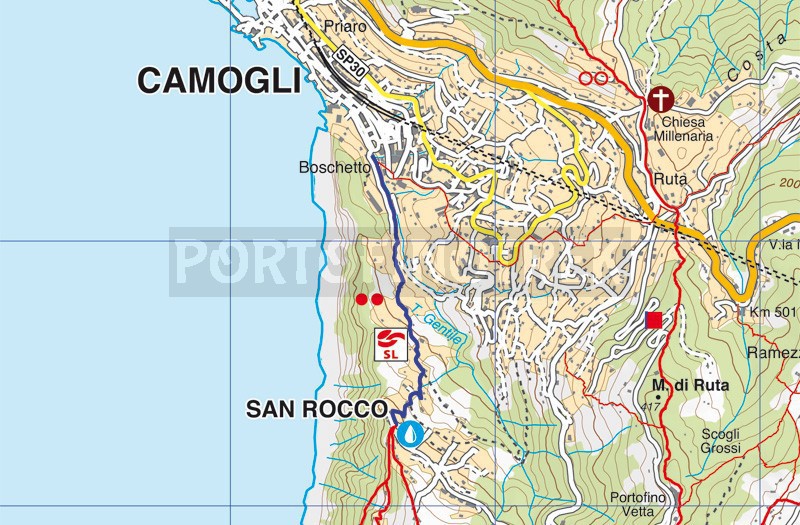 This route, although not a true itinerary, but rather the path of access to Monte di Portofino for those starting from Camogli, is nevertheless a pleasant walk among the "creuze" (narrow Genoese alleys).
The trail begins on Via San Bartolomeo, the small lane at the end of the parking lot that, after passing the Carabinieri Barracks, advances along the Gentile stream.
The mule track continues with an ascent, mostly consisting of steps, winding through olive groves and tall walls that conceal beautiful villas and rural houses, while also offering glimpses of Ruta di Camogli.
The final flight of stairs emerges among the colorful houses just below the square of San Rocco Church of Camogli.
Here, in addition to admiring the enchanting panorama, you can proceed in numerous directions: Portofino Vetta, San Fruttuoso, Punta Chiappa, or take the scenic road to Ruta.


Unlock, view and download the gpx track by becoming a Supporter.
Data sheet
Time

Up to 1h

Length Km

0 - 2

Difficulty

Low
You might also be interested in