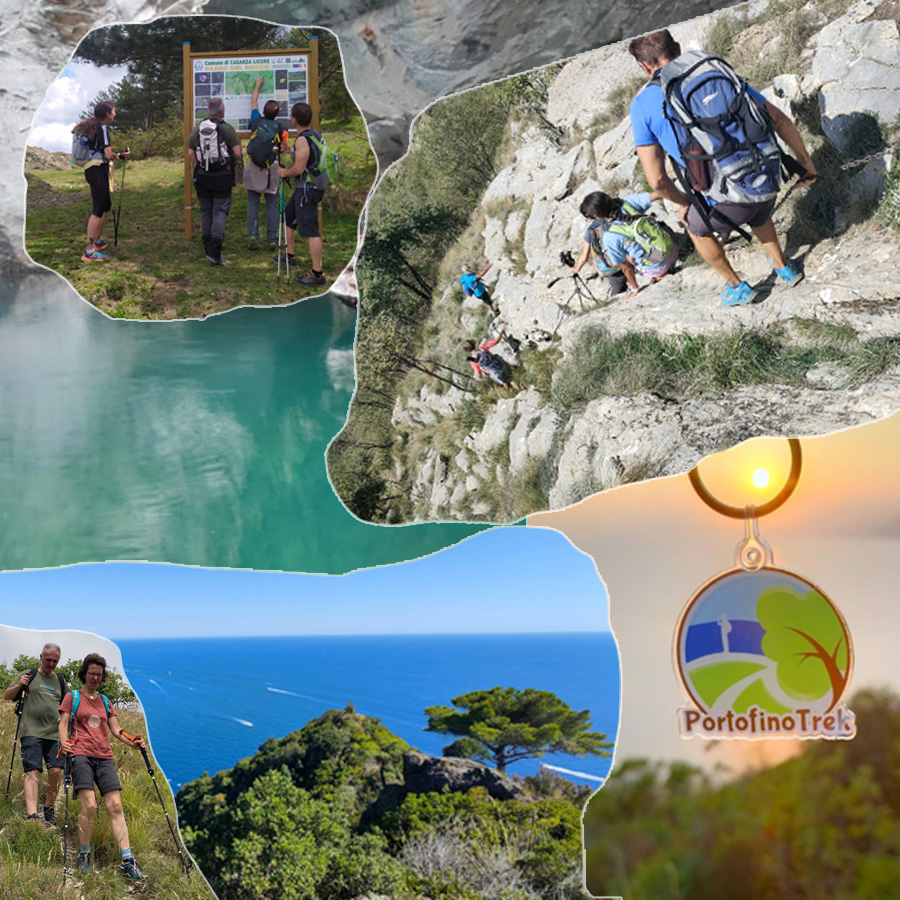 Portofinotrek.com was born in the summer of 2010 to promote the Portofino Natural Park, a magnificent natural area that we have known and loved since childhood when our parents used to take us on Sunday walks.
Starting with the main trails, we gradually explored, mapped, and described all the paths of Monte di Portofino, also creating some unusual itineraries that allow you to walk on less-traveled routes and discover lesser-known corners of the park.
We thought of stopping here, which is why the name is portofinotrek, but the immediate interest generated by the website, with over 130,000 current visits, and our desire to explore new paths led us to expand our scope to Rapallo and the Tigullio Gulf first, and later to the Paradiso Gulf.
Today, portofinotrek.com, with a proposal of over 140 hiking itineraries along the Ligurian Riviera, between Pieve Ligure and Sestri Levante, has become a reference point for those who choose Liguria as a destination for hiking and trekking throughout the year, given its mild climate and spectacular landscapes, unique in the world.
In October 2021, we published the paper map of portofinotrek with all the paths we have explored and verified ourselves from Camogli to Chiavari; a useful tool in the excursion planning phase that complements the digital version.
The QR codes on the back of the map allow access to the website with a simple scan and provide suggested itineraries divided by location.
The map can be purchased at select points of sale in Tigullio. Additionally, on this website, besides the paper map alone, you can purchase the following options: paper map + digital map and digital map.
For our enjoyment and to provide a service to users of our website, we continue to hike the various trails on the site and communicate any issues or problems with trail conditions in the updates section.
Regarding the Rapallo area, when possible, we participate in initiatives by a local group of volunteers aimed at cleaning and maintaining existing trails and researching ancient pedestrian paths.
This work is excellently carried out in neighboring municipalities by various associations as well.