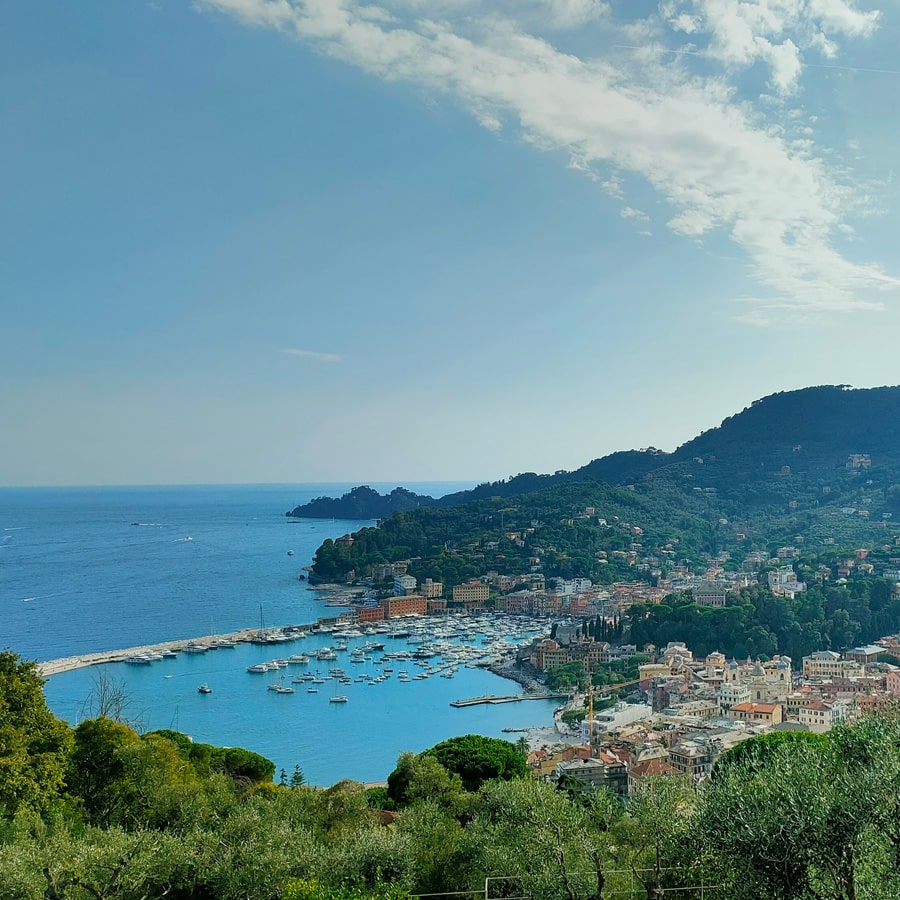 Santa Margherita Ligure, also known as the "Pearl of Tigullio, is an elegant tourist resort, situated between Portofino and Rapallo, it is very elegant and refined.
The area by the sea is a long pedestrian promenade that goes as far as Paraggi; along the way, you can see a sixteenth-century castle, the fish market, the marina, and a series of pretty beaches. The stretch up to the marina is lined with bars, restaurants and boutiques.
Other shops are located in the pedestrian area that surrounds the church, some of them going way back in time. From the church square, animated in the mornings by a small fruit and vegetable market, the typical Ligurian "carruggi" wind their way; there you'll be able to find all kinds of items.
The two main attractions of the town are Villa Durazzo, surrounded by a lush park and the Cervara Abbey, a 14th century monastery overlooking the sea which boasts a charming Italian garden. You can access the abbey via a small street running from the waterfront, just before the Bay of Paraggi.
Santa Margherita is easily accessible by any means of transport, but we recommend to use public transport especially in summer and on weekends. Santa is well connected to the neighboring towns by bus, train or boat. By car it can be accessed from Rapallo or Recco (via Ruta di Camogli).