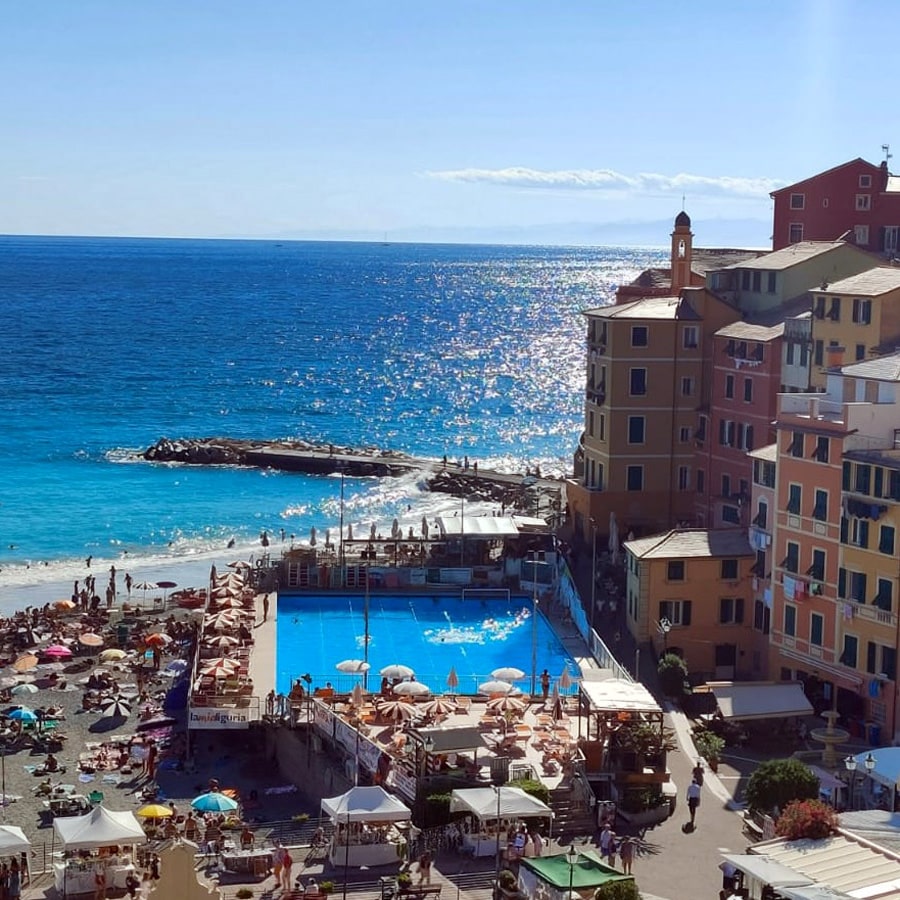 Sori is a coastal village in Liguria, located in the Golfo Paradiso, approximately 15 kilometers away from Genoa.
The town is renowned for its wide pebble and sandy beach, embraced by typical colorful Ligurian houses and the parish church of San Margherita. Its welcoming center is also home to numerous bars and restaurants.
While walking through the narrow streets, it's fascinating to see a plaque indicating the house where Tommaso Picasso, the maternal great-grandfather of Pablo Picasso, was born and lived before emigrating to Spain in 1807.
From the sea, the territory expands towards the hills, covered with olive groves, vineyards, and chestnut forests, where the eight hamlets are located: Canepa, Capreno, Sussisa, Lago, Levà, San Bartolomeo, Sant'Apollinare, Teriasca, each with its own characteristics but all united by the presence of a church.
Particularly noteworthy is the small Sant'Apollinare church a nice church with an stunning panorama on the "Golfo Paradiso", a wide view from Mount of Portofino, with Punta Chiappa in the foreground, all the way to Genoa.
Some of these hillside locations are a draw for lovers of Ligurian cuisine, thanks to the presence of renowned trattorias that offer traditional dishes such as cheese focaccia, pesto lasagna, or pansoti with walnut sauce.

The geographical conformation of the area provides an extensive network of trails, partially restored by the "Amici Sentieri Golfo Paradiso" Association. This allows visitors to create customized hiking or mountain biking routes of varying lengths, traversing spectacular landscapes. Particularly noteworthy are the ridge trails, offering the opportunity to reach the highest peaks in the area, including the prominent Monte Becco (894 meters above sea level), located between Golfo Paradiso and Fontanabuona.