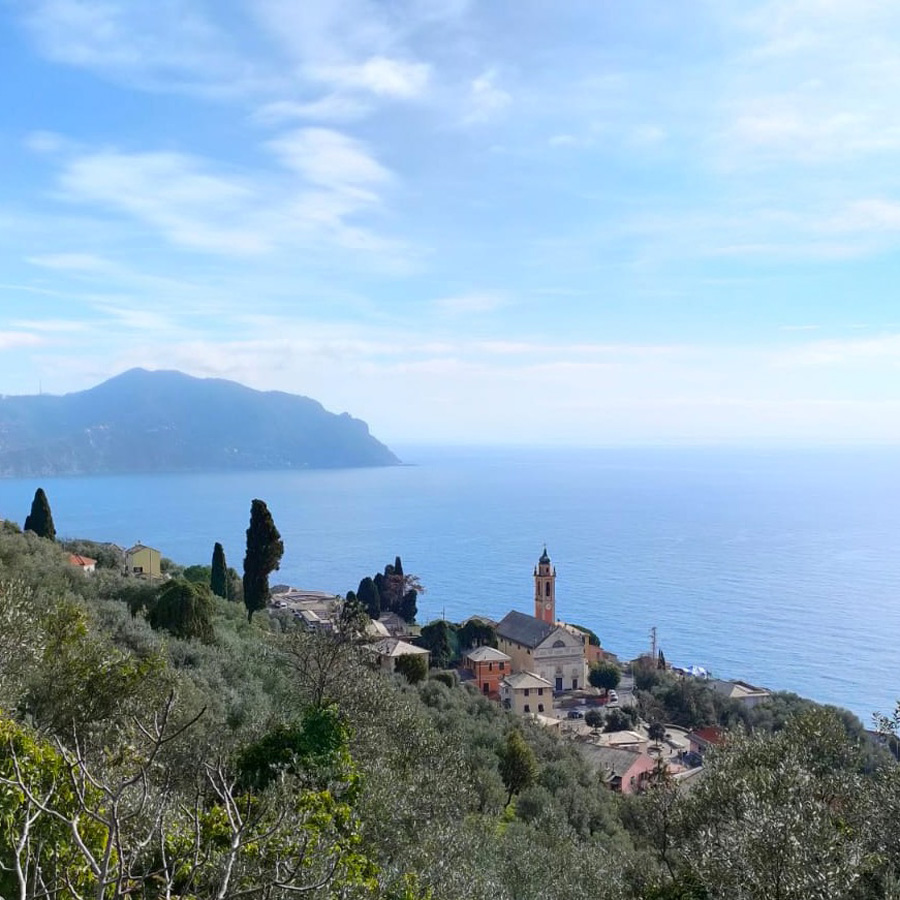 Pieve Ligure is a charming coastal village located on the Riviera di Levante, approximately 18 kilometers from Genoa. The village is characterized by a picturesque landscape that rises from the rocky coastline to the lush vegetation of the hill. Olive trees, maritime pines, and especially the mimosa, which has a famous festival dedicated to it, contribute to creating a fragrant and colorful environment.
From a historical perspective, Pieve Ligure has roots dating back to the Roman era, but the first documented traces date back to 1143 when it was under the control of the Republic of Genoa. The village has faced periods of economic prosperity and turbulence, including attacks by Turkish pirates in the 16th century and Austrian occupation in 1754. However, after its annexation to the Kingdom of Italy in 1860, the village experienced demographic growth and transformed into a gem of the Eastern Ligurian Riviera.
Pieve Ligure does not have a beach, but through little-known staircases and alleys, it is possible to access the "scali," the ancient fishing harbors now frequented by bathers.
Among the attractions of the village, we remember:
The Parrocchiale of San Michele Arcangelo, with its Baroque façade and ancient frescoes, is one of the oldest churches in Pieve Ligure.
The Church of Santa Croce, located on the homonymous hill at 518 meters above sea level, takes its name from a relic of the cross of Christ.
The Oratory of Sant'Antonio Abate, built in 1404, houses several works of art, including the "Cristi Cittadini" and a portable organ used during processions.
The Castello Cirla, a Saracen tower transformed into a private residence, is located near Scalo Torre.
From Pieve Ligure Alta, numerous trails start, allowing for excursions immersed in wild nature but just steps from the sea, making the village an excellent tourist destination.