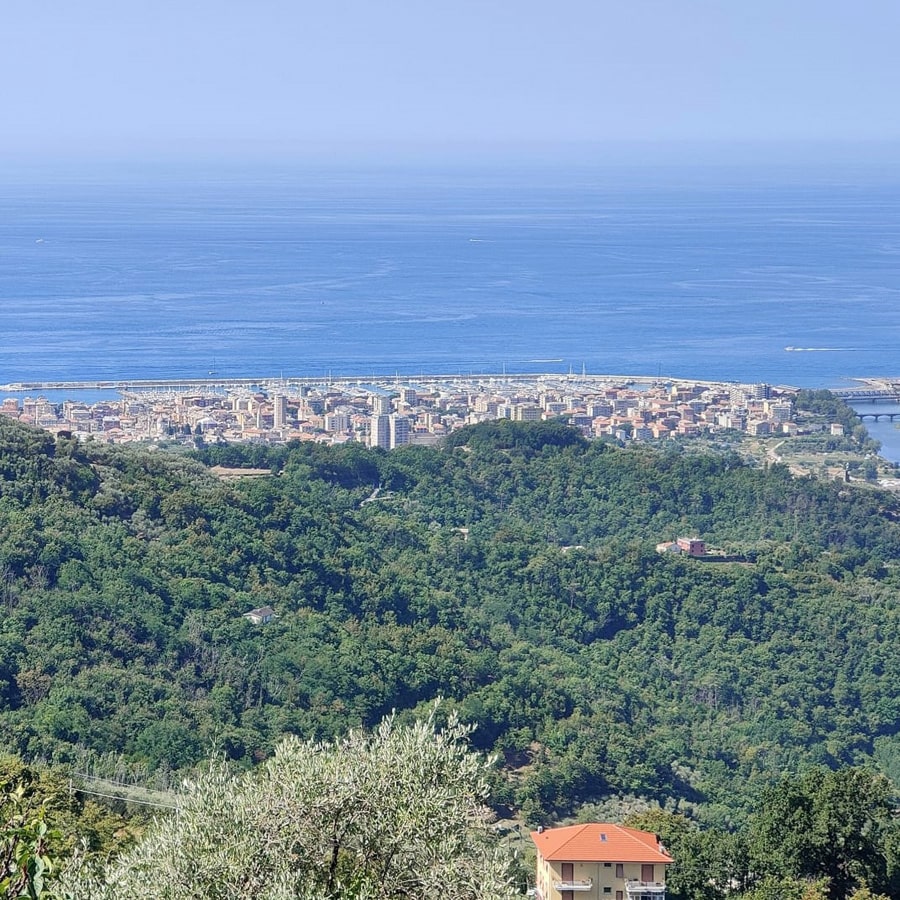 Lavagna is a quiet town located between Chiavari and Sestri Levante, easily reachable by car and by train and also well connected to the other towns of the Gulfo del Tigullio by public buses.
The name dates back to the year one thousand after Christ, when a thriving business developed in this eastern Ligurian town around the marketing of Slate, the black stone formerly called lavania, which later became "Lavagna", which was extracted in numerous quarries in the surrounding hills.
Even today you can see the traces of this ancient past along the numerous paths, recently rediscovered and enhanced by"Associazione Pietre Parlanti", that rise from the sea towards the hilly hamlets, crossing splendid olive groves.
A cozy but delightful historic center with ancient shops, restaurants and trattorias and with the weekly market on Thursdays, adds to the characteristics of the town. Going all the way down the main " Caruggio " you reach the Basilica of Santo Stefano , a beautiful Baroque style church which is accessed via an imposing staircase.
A few meters behind the church it is possible to visit the monumental cemetery, erected in 1810, with its ornamental tombs and valuable statues.
Another feather in the cap of the town of Tigullio is the sea: thanks to its long beach, partly equipped and partly free, it is one of the favorite seaside destinations of the Riviera di Levante not only for tourists but also for the citizens of the neighboring towns who they cannot benefit from such wide beaches.
This long sandy coast connects it to the hamlet of " Cavi di Lavagna " (commonly called Cavi), a pretty village that comes alive particularly in the summer season, well connected to the cities neighboring areas and from where some paths start that also connect it to the nearby Sestri Levante.