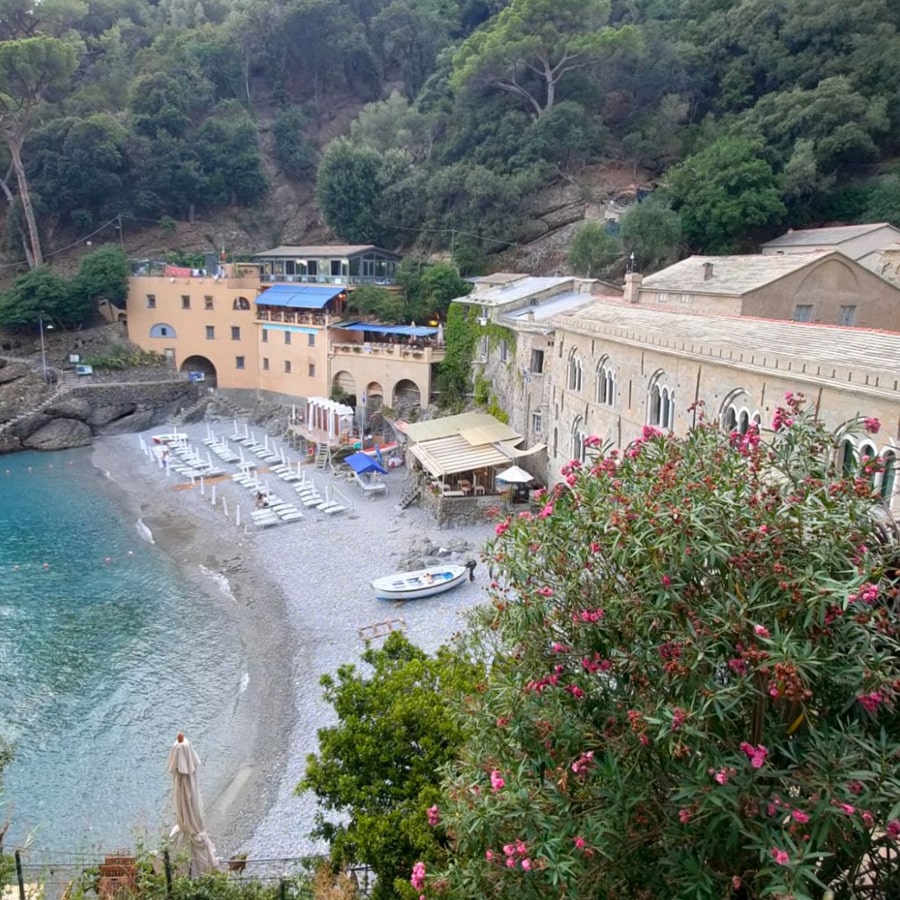 San Fruttuoso, located in a small bay on the Portofino promontory, is undoubtedly one of the most unique and fascinating places in Liguria. It's amazing, while descending from the mountain or approaching from the sea, to see the Abbey of San Fruttuoso Capodimonte appear, standing out between the turquoise of the sea and the green of the surrounding vegetation.
The monumental complex, acquired by FAI in 1983, was built in stages starting at the end of the tenth century. It includes the church with its bell tower, the monastery (which now houses a museum) and the cloister, home to the tombs of some members of the historic Doria family. Torre Doria, which can be accessed via a steep staircase, is also worth a visit.
To complete the village there are a few fishermen's houses and typical restaurants offering fresh fish and delicious Ligurian dishes, located directly on the two small beaches.
San Fruttuoso is accessible only by sea, via a boat service that leaves from Golfo Paradiso and Golfo del Tigullio or by walking through the various trails in the park departing from San Rocco, Portofino Vetta and Portofino Mare.
To see the underwater Christ of the Abyss, a 2.50 meters statue resting on the sea floor at the entrance of the bay, it's an exclusive privilege of the divers. However, when the water is exceptionally clear you can catch a glimpse of it from a boat.