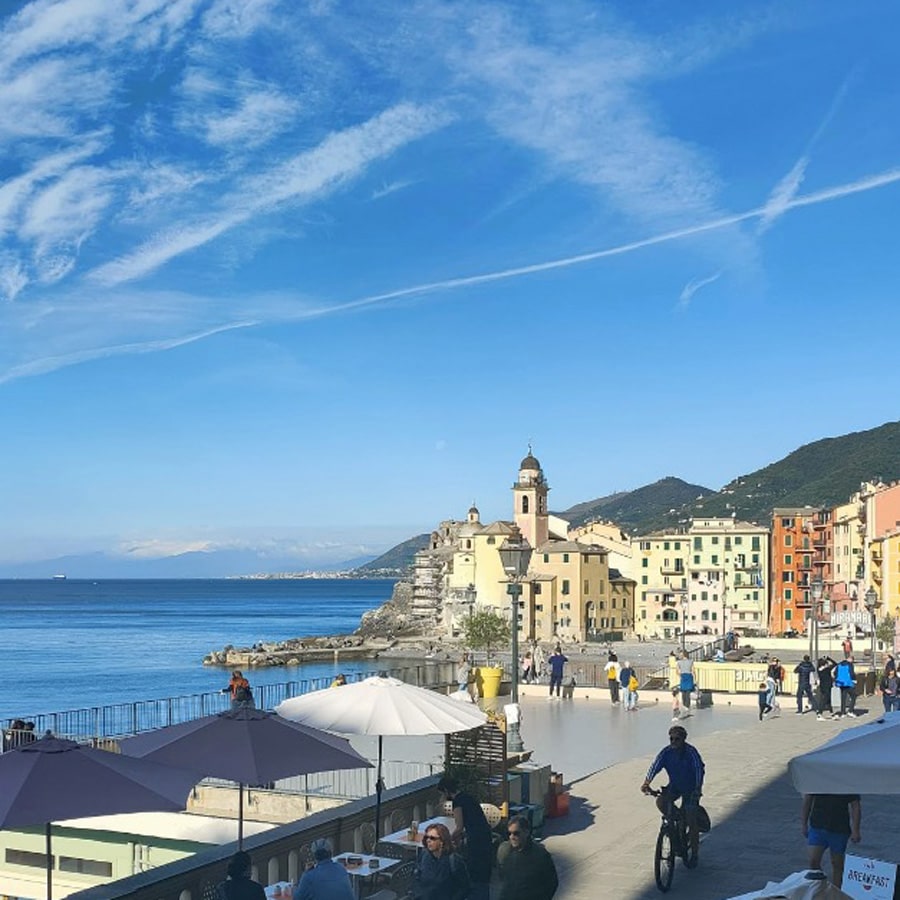 Camogli is a delightful fishing village on the Eastern Ligurian Riviera, shielded by the Portofino promontory and therefore enjoying a mild climate year round..
The town consists of a pedestrian promenade framed by tall colored houses, which passes through a string of restaurants, bars and one-of-a-kind shops, descends towards the Basilica Basilica of Santa Maria Assunta and reaches the small harbor crowded with fishing and tourist boats.
From here you can sail to many destinations such as Punta Chiappa, San Fruttuoso di Camogli with a full day trip, to the Cinque Terre .
Worth a visit is the Dragonara Castle , a 13th century fortress perched on the sea, home of an interesting archaeological museum.
Camogli is the starting point of many trails leading to Portofino Park; from the car park a mule track climbs up to San Rocco di Camogli, from where you can continue to Portofino Vetta, Pietre Strette, San Fruttuoso, Punta Chiappa.
During the summer months and on weekends it's difficult to find a parking space, as most are reserved for residents, therefore public transport is highly recommended.
Camogli is well served by trains, buses and boats.