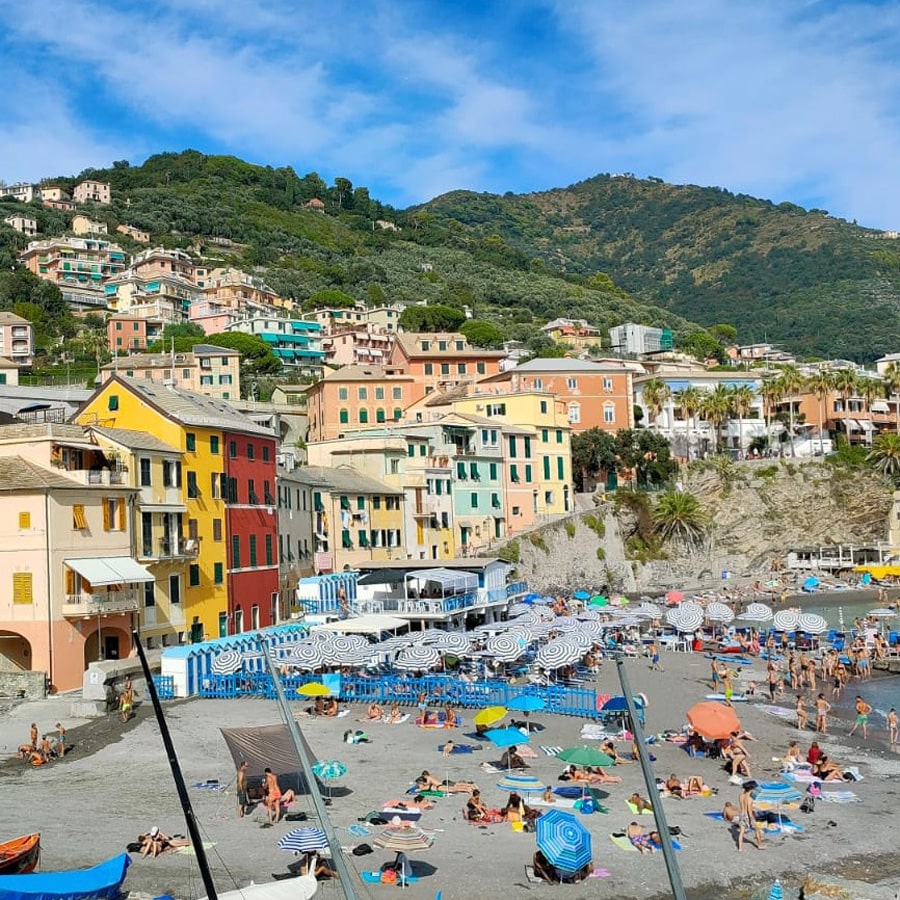 Bogliasco is a coastal village on the eastern Ligurian Riviera with very ancient roots and an economy primarily based on tourism.
The population is distributed between the town center, which extends along the seafront, and its hilly districts (Poggio, Favaro, San Bernardo and Sessarego).
Bogliasco has Roman origins dating back to the 2nd century BC and grew around a bridge over the homonymous stream. The name comes from Latin "Bullium," which means "point of the stream where the water boils," with the addition of the suffix -asco.
It suffered devastation during barbarian invasions and attacks by Saracen pirates until the 10th century. Subsequently, it came under the rule of the Genoese and participated in historical events like the siege of Ventimiglia.
In the 18th century, Bogliasco gained administrative autonomy and joined the Kingdom of Sardinia in 1815. Its subsequent history aligns with that of the surrounding province.
Among the historical structures worth visiting are: the Parish of the Nativity of Mary S.S., dating back to the 12th century but completely rebuilt in the first half of the 18th century; the Oratory of Santa Chiara from the 17th century, housing paintings from the 17th and 18th centuries, an organ, and impressive wooden crucifixes; the medieval bridge at the mouth of the Poggio stream, and the ancient castle built to defend against Saracen attacks, now converted into private apartments.
Bogliasco is a renowned seaside resort that caters to both tourists who love small pebble and sandy beaches and those who prefer wilder cliffs. Its mild climate and a network of hiking trails that allow exploration of the surrounding villages and beyond make it an ideal destination for holidays in Liguria.