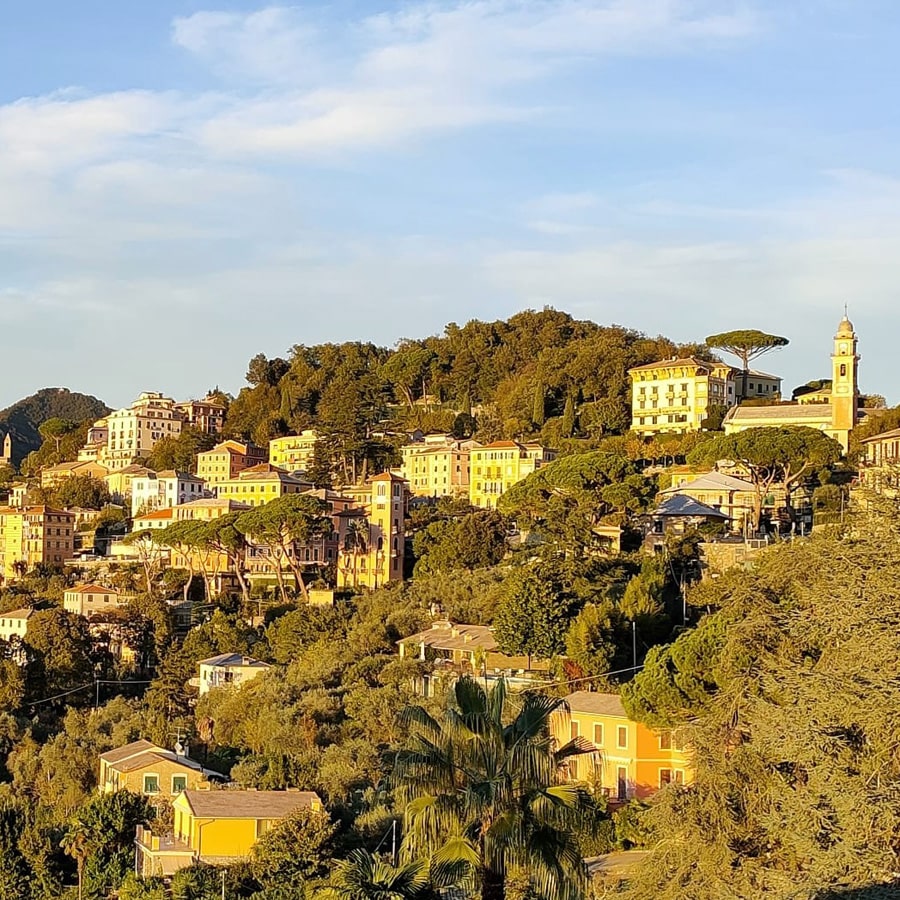 Ruta di Camogli, stretching along the Via Aurelia between Rapallo and Recco, appears like a string of beautiful hillside homes, without a proper center.
Ruta is an important gateway to the Park of Portofino. From the tunnel at the beginning of the town starts the only road with car access that goes up to Portofino Vetta, the access point for the park trails. You'll also find the trailhead to hike to Portofino Vetta right next to the church to St. Michele Arcangelo.
Finally, going across Ruta you can reach San Rocco di Camogli , another starting point for many Park itineraries.
The main attractions of Ruta are: the Millennial Church, very popular and sought after for celebrating weddings, and the scenic walkway to San Rocco di Camogli where in the evenings you can watch wonderful sunsets over the sea.
Ruta is well connected to San Rocco, Camogli, Recco, Rapallo and Santa Margherita Ligure via a comprehensive network of buses.
You can also get there by car from Rapallo via the Via Aurelia towards Genova or via the freeway, turning right after the exit; from Recco via the Via Aurelia towards La Spezia/Rapallo.