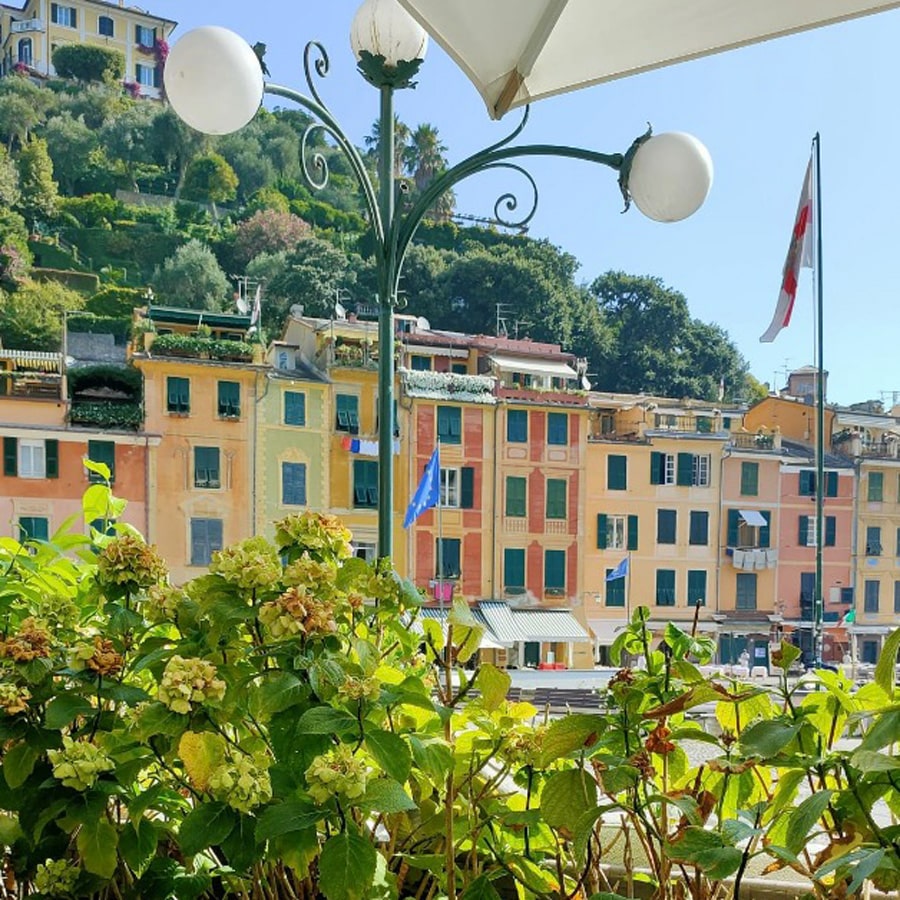 Portofino is globally known as a preferred destination for entertainment, politics and business celebrities. Arriving from the sea it appears as a tiny old-time fishing village, which hardly changed over the years. At first you see only a group of multicolored houses, tall and narrow, arranged along the bay and surrounded by the lush vegetation of the Portofino Park.
But as you look more closely, you realize that there have been some changes after all: elegant boutiques of the biggest names in fashion have replaced the small craft shops, and luxury yachts crowd the marina that once sheltered small fishing boats, now disappeared.
After a pleasant walk to discover the village, between the pier and the tiny "caruggi " (the typical narrow streets you find in all coastal Ligurian towns), we recommend a visit to the lighthouse, which is reached by a 15' walk along a path starting from the famous "piazzetta".
Equally interesting are the beautiful Church of St. George and Castello Brown, the fortress overlooking Portofino from above.
Portofino can be reached: by bus from Santa Margherita Ligure, by boat from Santa Margherita and Rapallo, on foot by walking down from the promontory and by car (not recommended, especially during high season when roads are really busy and parking is difficult).).