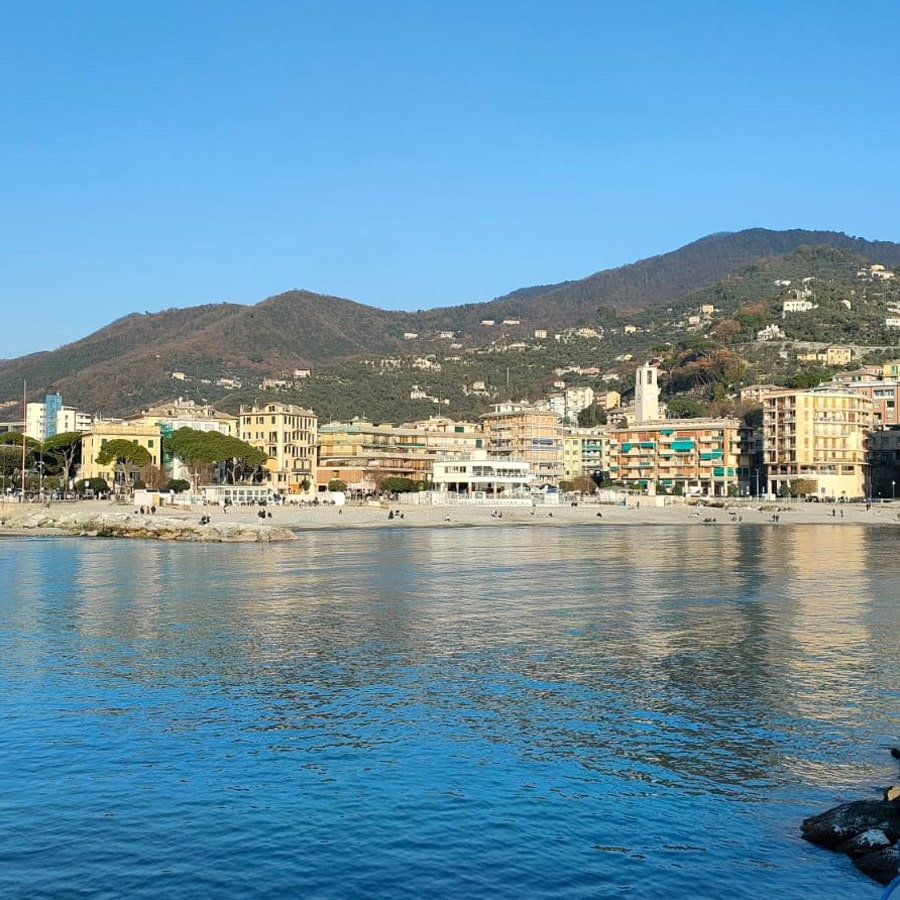 The name Recco is immediately associated with the focaccia al formaggio, a local delicacy made with fresh cheese and crispy puff pastry, which has even become the star of an annual festival.
But Recco is not just about food, it is also the perfect base for exploring the Portofino Park and other more touristy and popular towns, such as Camogli, Santa Margherita Ligure, and Portofino, which can be easily reached by car or public transportation.
The seaside town was almost completely destroyed by bombing during the second World War and was then rebuilt in a modern way, sometimes forgetting the original urban planning and styles that made it more characteristic. However, there are still some noteworthy buildings, such as the 18th-century Sanctuary of Madonna del Suffragio and the Church of Our Lady of Grace in the panoramic Megli district.
Moving away from the bustling historic center with its renowned shops, restaurants, and bars, you quickly reach the waterfront with its small pebble beaches, some of which are free and some equipped, and a playground for children.
Hiking enthusiasts will find great satisfaction in walking the numerous well-maintained and marked trails that wind through the surrounding hills, starting from the sea, with the possibility of reaching neighboring towns of the Golfo Paradiso such as Sori, Bogliasco, and Uscio, as well as the heights of Genoa.