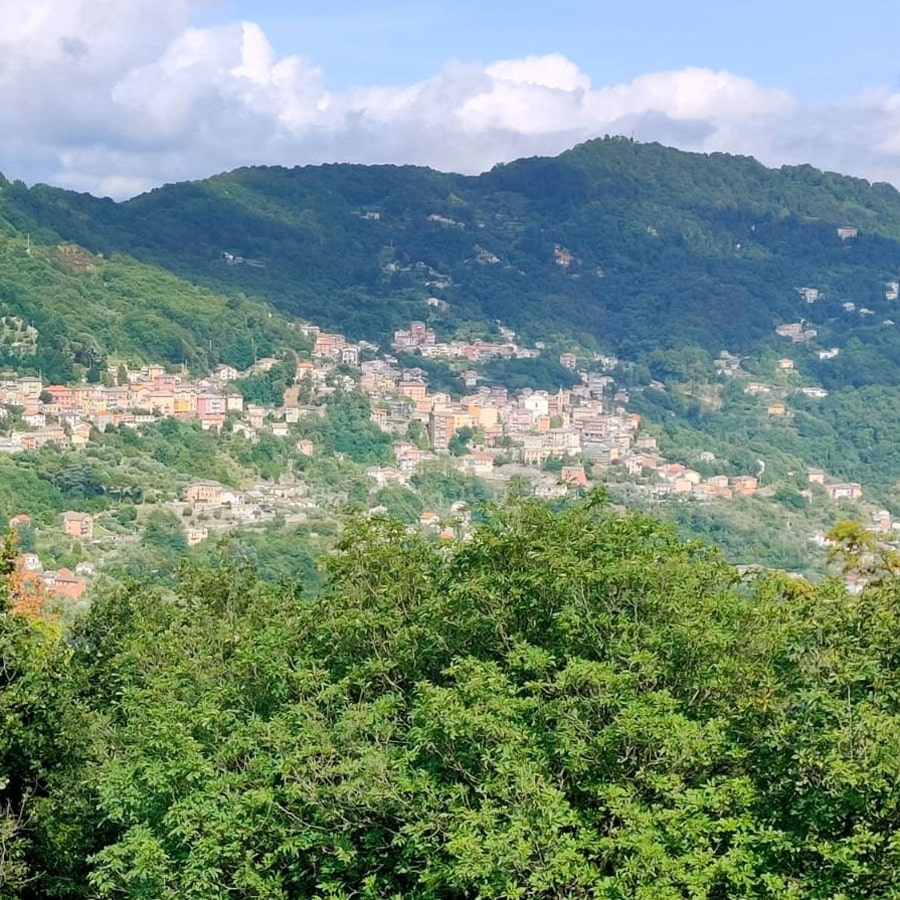 Uscio is a small municipality in the Golfo Paradiso, surrounded by greenery, that extends along the provincial road connecting it to the coastal town of Recco, approximately a 15-minute drive away.
The focal point of the village can be considered the area where the Parish of Sant'Ambrogio is located. This church was built in the late 19th century next to the homonymous Romanesque Pieve, which has been listed as an Italian national monument since 1920.
This area is home to the majority of activities and services, including the post office and a bank.
Uscio is renowned worldwide for the production and sale of tower clocks and artistic street clocks, a tradition currently carried on by the Trebino Company (in the past, the Bisso and Terrile families also contributed). In 2004, the company transformed the ancient establishment into a museum that houses historical and precious timepieces.
Its territory, which includes the hamlets of Calcinara and Terrile and the Colle Caprile pass, is crossed by numerous trails that can be explored on foot or by mountain bike. These trails offer pleasant excursions and allow you to reach various destinations.
These trails allow you to reach the Val Fontanabuona, the neighboring municipalities of Recco, Sori, and Pieve Ligure, as well as the Portofino Park and the coastline by following the Via del Mare (Coastal Road)..
There is a well-marked and maintained hiking network managed by the Uscio Outdoor Association, offering various points of interest beyond the breathtaking scenery. These include the slate quarries, which bear witness to the ancient activity of extracting and working the black stone. There are also the "case delle stelle," originally built as stables in the 1920s but later used as shelters for partisans during World War II. Additionally, there is the "big bench," a popular oversized bench in recent years, attracting selfie enthusiasts. It is strategically positioned along the Polveriera trail, providing panoramic views.
One curiosity related to the name of Uscio is the legend of the "Sprenaggi," imaginary creatures said to inhabit the hills between Recco and Fontanabuona. It is believed that they live in harmony with the forest animals and appear in various forms. These friendly elves are also the focus of an artistic-literary competition and a dish called "zuppa di Sprenaggi," a soup prepared with wild herbs.