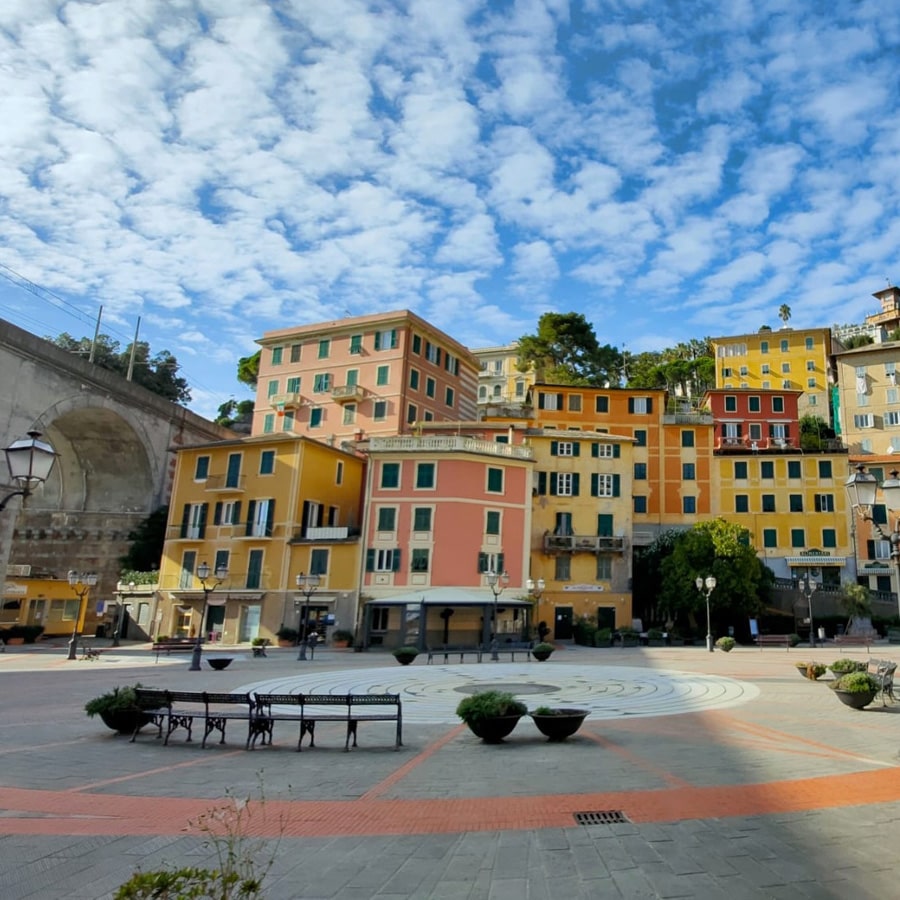 Zoagli is a pretty and peaceful tourist resort situated between Rapallo and Chiavari.
A unique feature of this small village is the beautiful promenade nestled between the rocks, especially impressive in the evenings and during storms. Here you can see two towers built around 1500 to defend the town from attacks by Saracen pirates. Castello Canevaro, on the west, is now a private event venue for weddings, concerts and meetings; the Levante Saracen Tower on the east is owned by the municipality and houses exhibitions, cultural events and ceremonies.
The beaches include small rocky coves and private beach clubs equipped with every comfort. You can reach them by crossing the village square, enlivened by a central fountain and surrounded by colorful Ligurian houses and open air bars and restaurants.
Zoagli offers also pleasant walks on the "creuze" that through cultivated terraces and wild woods reach the tiny villages on the surrounding hills: Semorile, St. Pietro di Rovereto and St. Ambrogio, which exude an atmosphere of times past and offer breathtaking views.
But the name of Zoagli is above all related to silk: here more than a century ago, began an artisanal industry of silks and velvets which became famous all over the world. To this day you can buy high quality fabrics for clothing and furnishing.
This quiet Ligurian hamlet can be reached by train or car, exiting the freeway at Rapallo or Chiavari.