Trail Camogli - Pietre Strette - San Fruttuoso di Camogli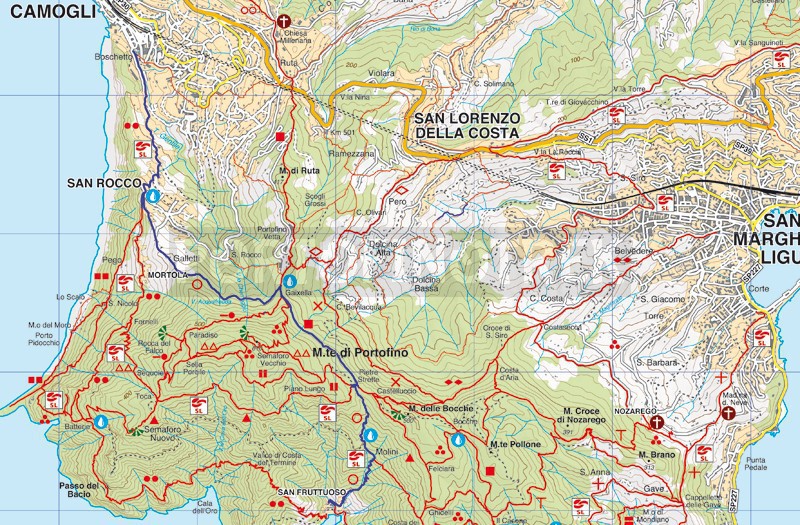  
Difficulty
Medium
Duration
2h 20'
Length km.
5,300
Footpath signs
 +
10m - 461m | 528m | 538m
Starting point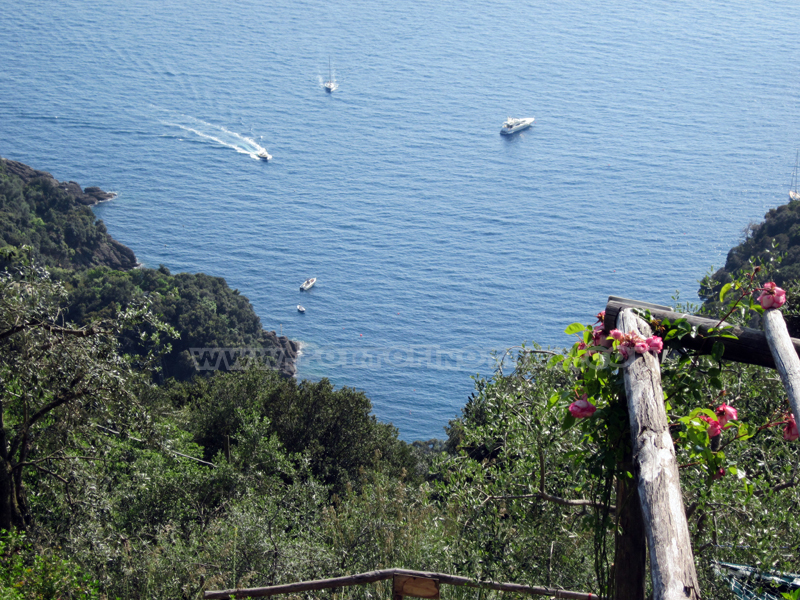 A less scenic route from Camogli to San Fruttuoso than the path which passes through Batterie but is also less demanding and therefore more suitable for children too (if they are used to walking ...)
When in Camogli take Via San Bartolomeo, the way just back of the car park, passing under the Police Station, along the Gentile stream. After few meters proceed  on the gravel path that soon turns into a series of concrete steps (about 800) that wind between dry stone walls and houses. Omit the only deviation that you encounter on your left and continue straight ahead to come out, after about 30 minutes, in the churchyard of the church of San Rocco di Camogli (219 m above sea level).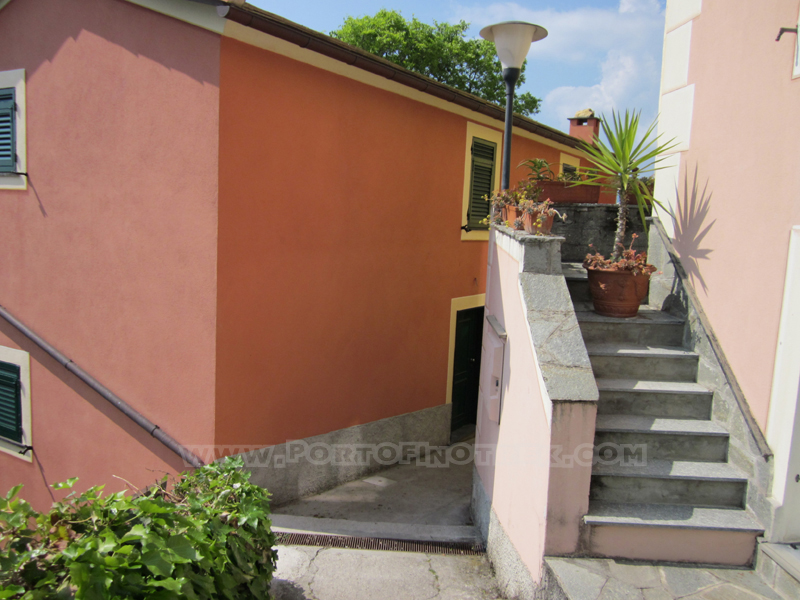 After a pause to admire the extraordinary panorama and also to catch your breath, take the path to the right of the church (there is also a drinking water tap nearby for any supplies) that goes up towards "Gaixella". The path, with a view of Punta Chiappa, crosses the small nucleus of Galletti houses, continuing between bands surrounded by olive and fig trees and then proceeding into the woods. As can be seen from the painted tiles along the mule track this was the route of the Via Crucis
Now along the path that develops mainly on the plain and shaded by trees, in about 20 minutes you will arrive in the locality of Gaixella (412 meters above sea level), a rest area equipped with benches, tables and a drinking water tap, from where you have to continue to the right. Follow this beautiful path until (about 15 minutes) the imposing boulders of rock announce Pietre Strette (464 m above sea level), a crossroads of numerous paths and also a rest stop equipped with benches, tables and drinking water tap.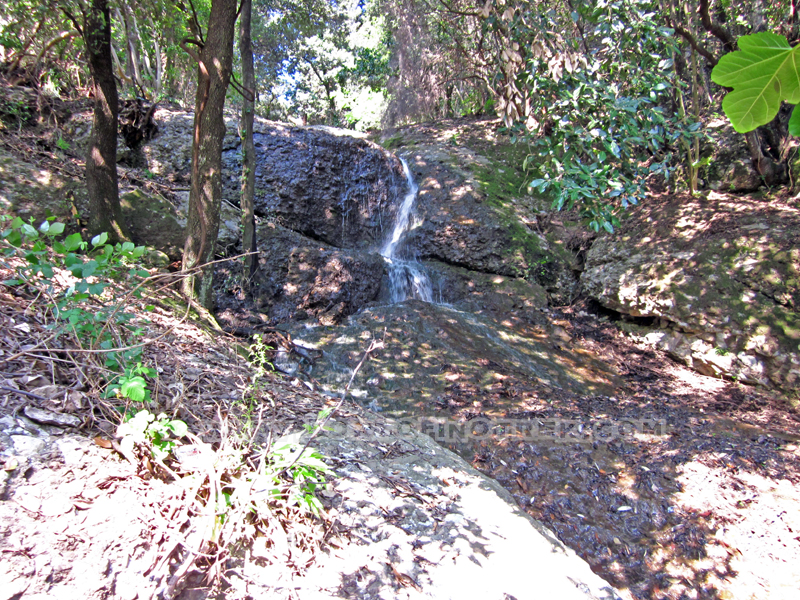 Turn right, between the rocks (

), you are on the way to San Fruttuoso. The trail, with a series of steep switchbacks, crosses a valley and then continue with some shady passages exposed and scenic locality such as the section in Casella. Here, beside the stream, you will also find a tap water coming directly from the source. Near the deviation encountered shortly after, in a very panoramic, go to the right (turning on the left you'll reach Base 0).
After passing Agririfugio Molini surrounded by cultivated land, the path enters the wood again and following, in some places, the course of the stream ends in front of the sixteenth-century Torre Doria (about an hour's walk from Pietre Strette). From here, going down the steep staircase to the right, you will soon reach the famous Abbey of San Fruttuoso and the two pebble beaches.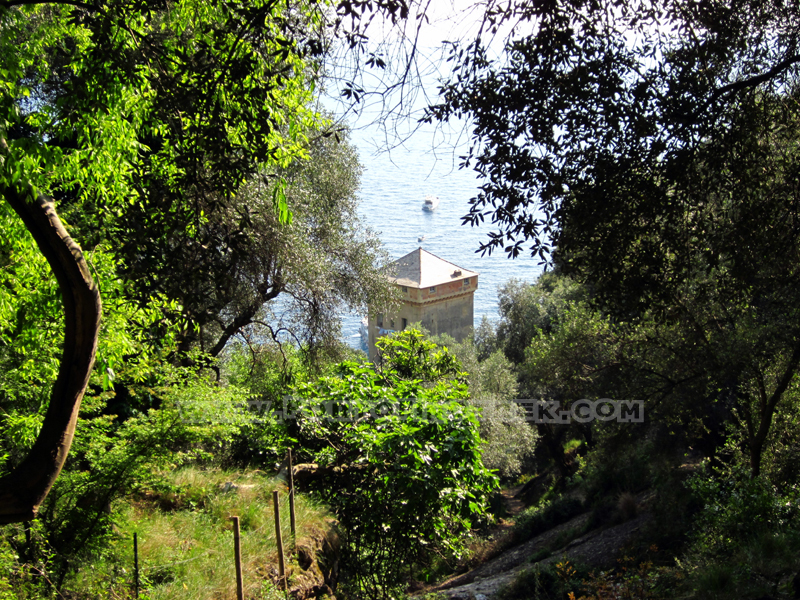 The village offers a wide choice of restaurants and the possibility of renting sun loungers and umbrellas to bask on the two free beaches during the summer.
As for the return, we suggest the return to Camogli by boat in order to observe the Promontory and its beauties from another perspective. If you prefer to go back on foot, consult the trail map where you may find the best itinerary for you.
Unlock, view and download the trail track by purchasing a map.
Data sheet
Time

From 2h to 3h

Length Km

4 - 6

Difficulty

Medium
100% secure payments
You might also be interested in