Nozarego - Crocetta - Casone - Vessinaro - Olmi - Nozarego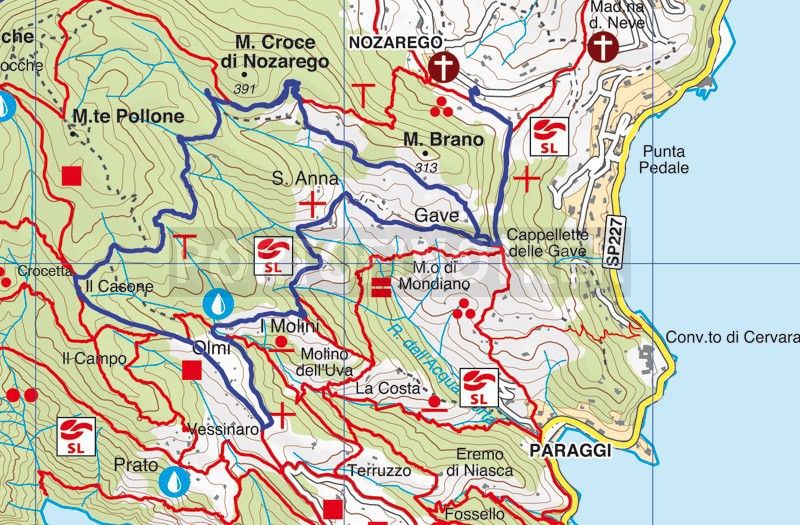  
Difficulty
Medium
Duration
2h 50'
Length km.
7,700
Footpath signs
+ +
144m - 369m | 682m | 682m
Starting point
Once in Nozarego , take the well marked path that you meet a few meters after the church. After the first uphill part, a very panoramic flat section follows which on particularly clear days allows you to embrace the entire Ligurian coast up to the Tino island and, in about 10 minutes, reaches a small chapel called Cappelletta della Gave .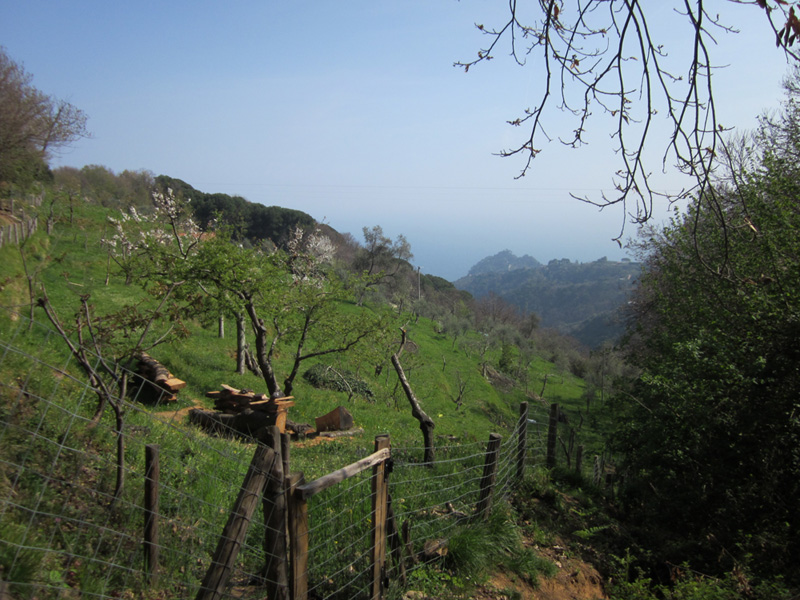 Keep the main path only for a few meters, continuing immediately right following the signs for Bocche. Climb into the wood that has some stone steps covered with leaves and then continue along a narrow path that runs alongside some private properties bordered by pittosporum plants arriving at Il Frate .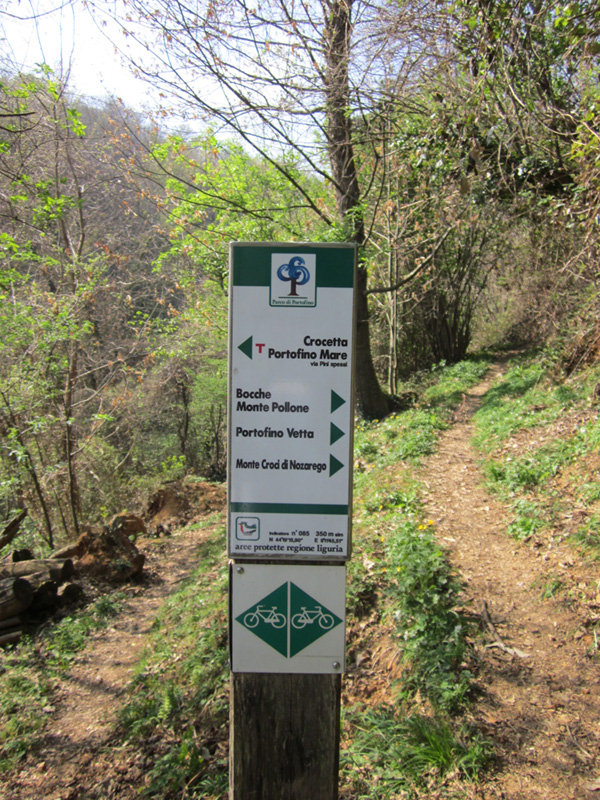 Here, turn left and cross the most pleasant stretch of the entire route between meadows, olive trees and a splendid view of the Portofino promontory. Passing under a house you will notice an electric barrier against wild boars which during the day is without electricity (you can therefore pass without problems).
Surrounded on one side by the woods and on the other by the typical Ligurian "bands" you will reach a detour, here go straight (on the left is a private road) on the path that immediately begins to climb through the woods.
When you arrive at a hut, keep to the right and at the indicator pole, shortly after, continue left following the signs for Bocche until the next deviation. Here continue to the left for Crocetta-Portofino, a path mainly in the plains and downhill among centuries-old pines (here the name of the locality is Pini Spessi ) which in about 20 minutes ends in the locality Crocetta on the Portofino - Portofino Vetta trajectory.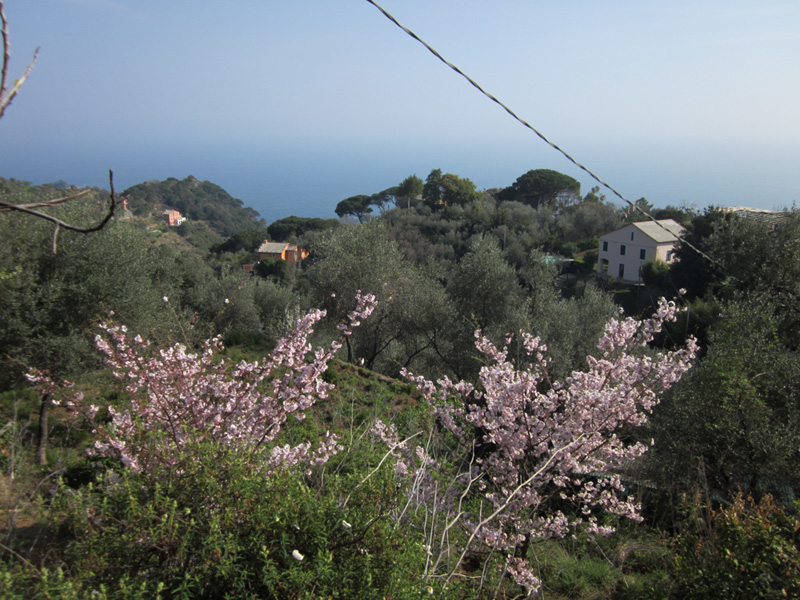 Leave the main path immediately following the signs for Casone - Prato, a narrow dirt track that descends into the woods to reach some scattered houses. From here, always follow the signs for Portofino, passing from Vessinaro , up to Cappelletta .
Now, leave the direction of Portofino and take the wide concrete slope on your left that leads to a rest point equipped with wooden benches and table and continue uphill (in some places particularly steep) to Olmi.

On the right a mostly flat path leads you to the Il Mulino del Gassetta restaurant, next to it you will also find a picnic area, also equipped with a drinking water tap. The route continues among cultivated fields, rural houses and the small chapel of Sant'Anna from which you can enjoy a beautiful view. The cobbled path now descends and after having covered a shady stretch it reaches Cappelletta della Gave, where, following the path of the outward journey, you will return to the starting point in Nozarego.
Unlock, view and download the trail track by purchasing a map.
Data sheet
Time

From 2h to 3h

Length Km

6 - 8

Difficulty

Medium
100% secure payments